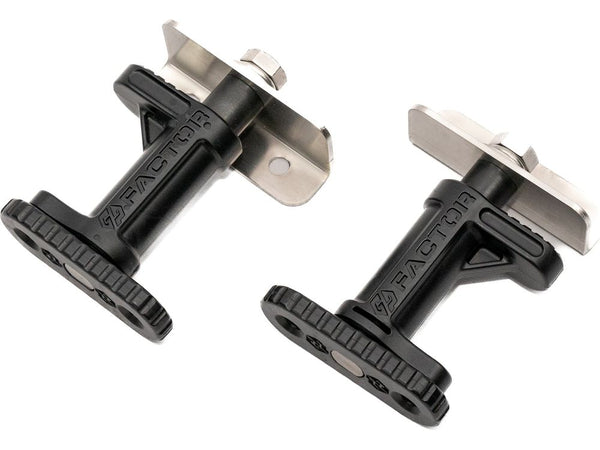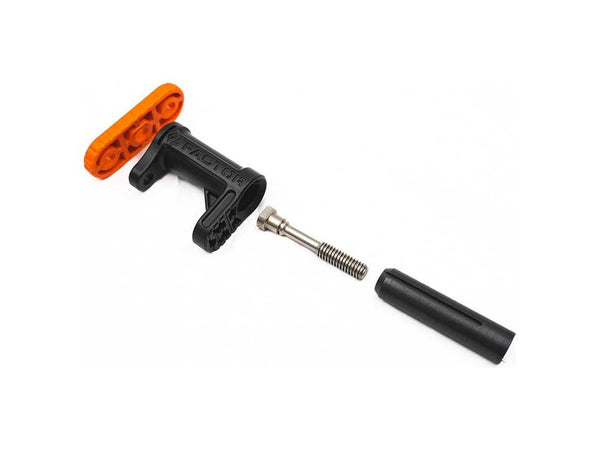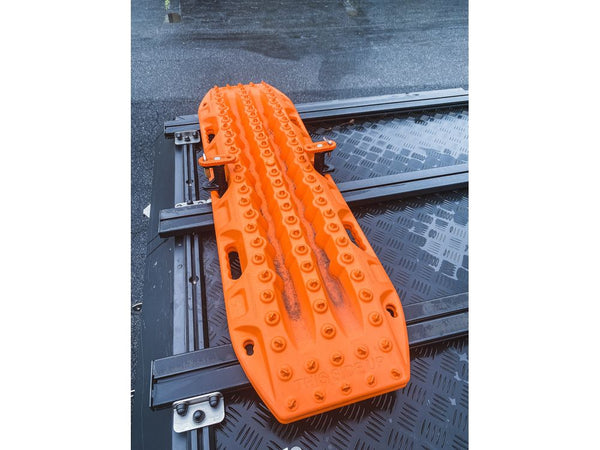 GP Maxtrax Universal Latch Kit - Alu-Cab Load Bars
The GP Traction Board Universal Latches are the most secure way to mount your traction recovery boards (Maxtrax). Also found on the GP Spare Tire Traction Board Mount Kit, these latches can also be used stand alone on a flat surface or with load bars. The latches use a 7/16 acme threaded bolt and stud for added durability. The knobs incorporate the ability to lock the latches with a standard padlock. All kits will include one pull pin for the side not using a padlock. Mounts come standard in all black knobs and bodies now as of October 2023 with Option to have Orange Knobs for a limited time. Note to Customers: The Orange knobs are prone to fading in UV exposed conditions. The Black knobs, like the black latch bodies are not. 
Specs:

Injection Molded Delrin 500p, 304 Stainless, 4140 Nitrided Steel, Stainless Hardware
Fitment: Up to 4 standard Maxtrax boards or 2 std and 2 extreme. May fit other traction boards on the market.
VARIANCES - The Standard kit comes with the Logo stainless piece for mounting on surface of your choice. The Alu-Cab Load Bar variance comes with two brackets for mounting to the 8mm slot in the Alu-Cab load bars used on top of Gen3 tents and campers.