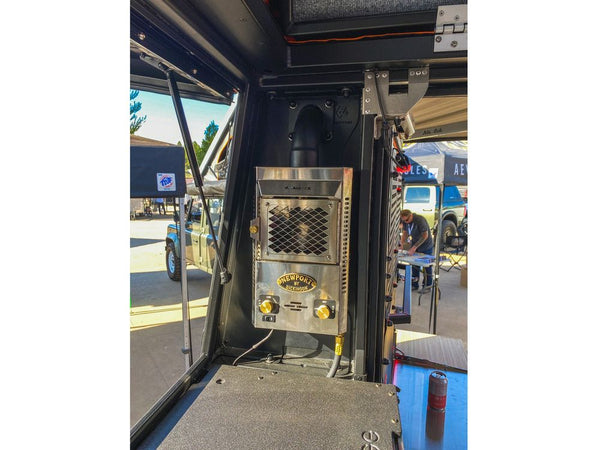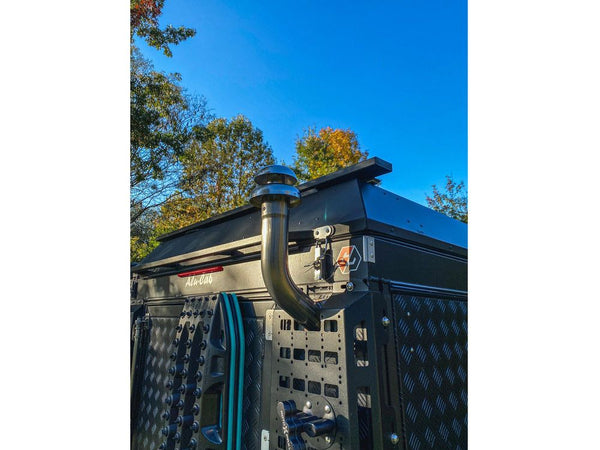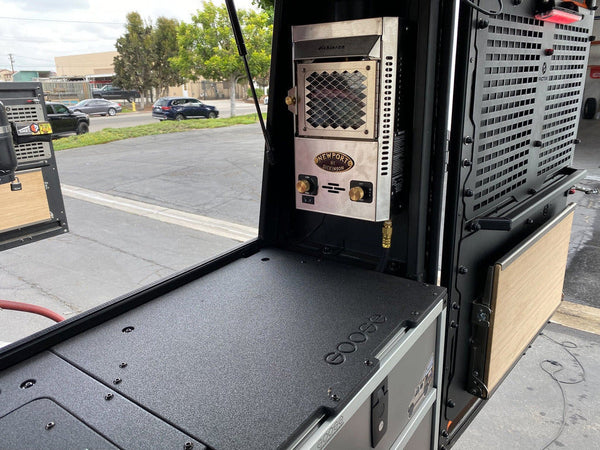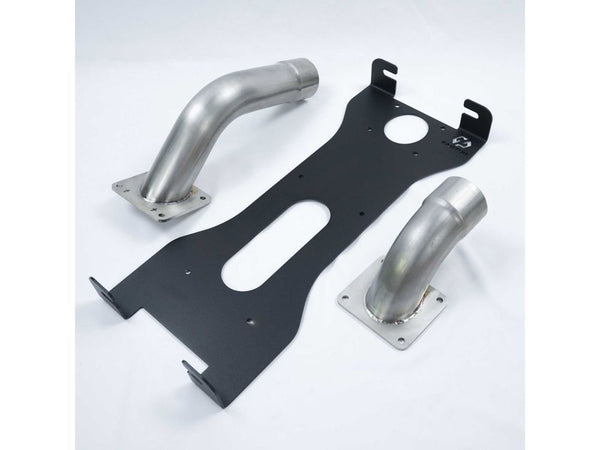 Alu-Cabin Fireplace Fitment Kit for Dickinson P9000
This fitment kit allows you to fit the Dickinson P9000 fireplace to your Alu-Cab Full Size Alu-Cabin.

Please note that this kit is not a direct bolt-on. Rather, it includes many of the pieces needed to install the Dickinson P9000 onto an Alu-Cab Alu-Cabin. Custom fabrication is still needed to install the unit.
Fitment Kit Includes:
Mounting Bracket with temperature rated ceramic paint finish

Stainless Outer Chimney Fitment

Stainless Inner Chimney Fitment

Stainless Mounting Hardware